My Cart
You have no items in your cart.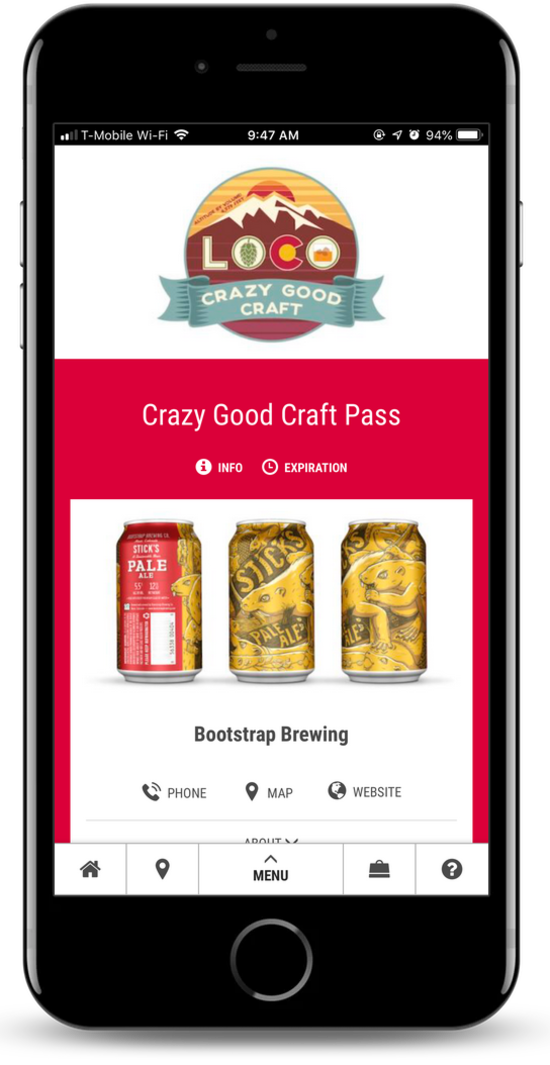 Crazy about craft beverages
CRAZY ABOUT LONGMONT CO!

Tasting rooms and the trolley have been temporarily closed to on-site seating. Please call ahead or check business social channels for to-go options.

With a thriving craft beverage scene, Longmont is home to a large selection of breweries, distilleries, a cidery, and the Brewhop Trolley. We are sure you will find something that caters to your palate.

Unlock your Crazy Good Craft passport to discover the very best that Longmont has to offer!


Mobile exclusive
Instantly delivered via text and email
No apps to download
Deals and discounts at your fingertips
Visit, redeem, win a T-shirt!
Free
Passes Delivered Instantly To Your Phone